Red Sappers win their second Game of the League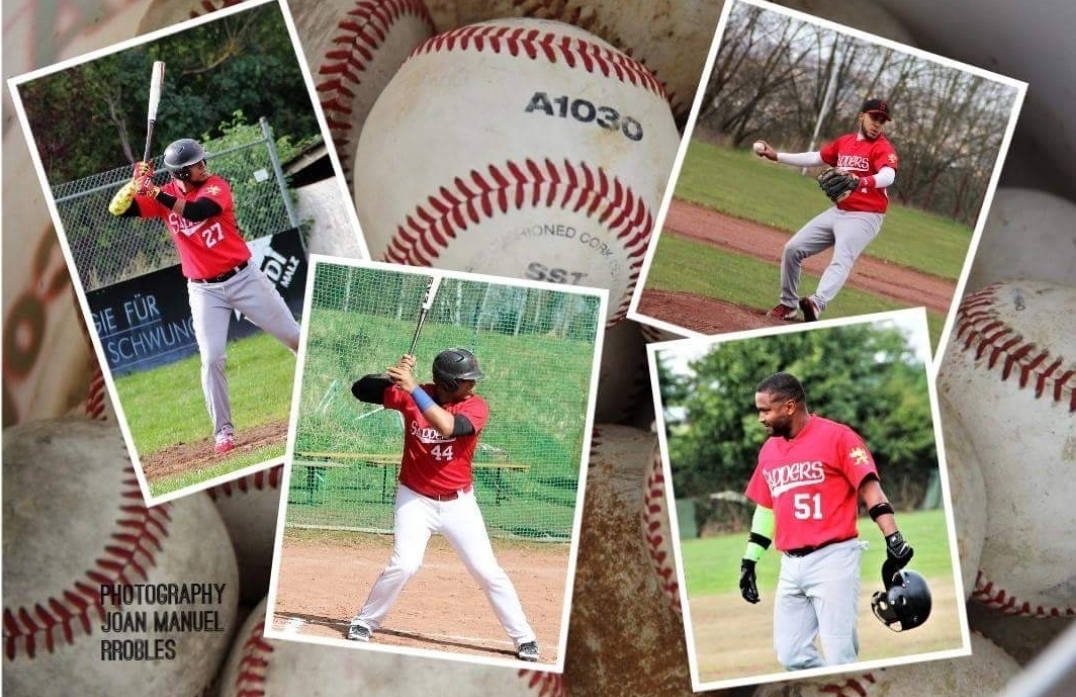 Photo par RRobles photography
---
On sunday the 15th april 2018, the Red Sappers won their second game of the 2018 Baseball Verbandsliga Südwest (SWBSV) on the Beckerich Baseball field against the Worms Cannibals 18-1.

The team seems to be at a midseason form, although it has been only two games in the tournament  so far. Keep up the good work and we'll be just fine when it's all set and done.

Special mention last sunday to different players:

Juan Gonzalez and Jakcar Valenzuela with both 2 Homeruns each. Manuel del Orbe with his first Homerun for the Red Sappers and last but not least: Fernando Pena with his eczellent Pitching performance, allowing only 1 hit.