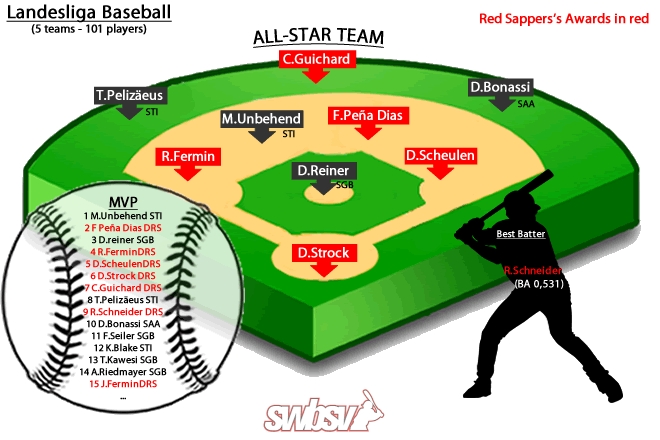 All Star Team 2012 Landesliga SWBSV
The german league published the final statistics for the 2012 season! We congratulate 5 Red Sappers players that made the team: C Strock Daniel, 1B Dave Scheulen, 2B Fernando Pena, 3B Ricardo Fermin, CF Guichard Cyprien!

Best batter is René Schneider with a batting average of 0,531!

Congrats to everyone!

You can find the final stats on the wall of fame as a download!



On a negative note the team received the news that Guichard will be unable to play baseball for at least 1 year! He will stay available to the team as a base coach! We wish him good luck!