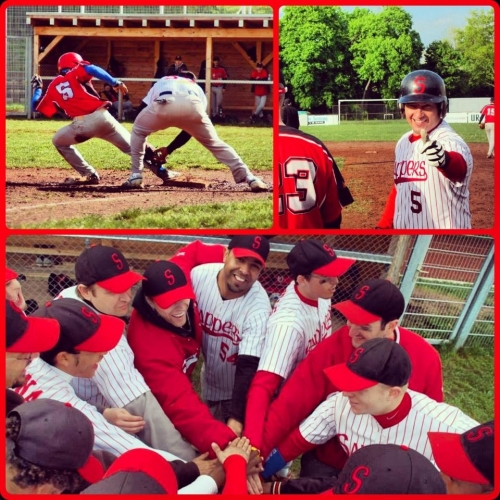 Back to action!!!
The Red Sappers will be back in action this week as they will have the difficult task to play 3 games.



This wednesday it'll be the remake of the 2011 and 2012 BSFL finals as the Beckerich Hedgehogs will host the Red Sappers. Playball at 7pm.



The Hedgehogs have never lost against Red Sappers, this game should be interesting as the Red Sappers are first in the Landesliga and the Hedgehogs which are one division higher than the Red Sappers are in 3rd place.



On friday the Red Sappers will play in Beckerich against Hedgehogs 2 from 7pm.



Then on sunday the Red Sappers will play against St. Ingbert Devils at 2pm in Beckerich. The Devils had two big wins over the last two weekends, which are second now right behind the Red Sappers. It should be a tough matchup.



As the curtains raise on a big week of baseball, the assignment won't be easy! Go Sappers go!