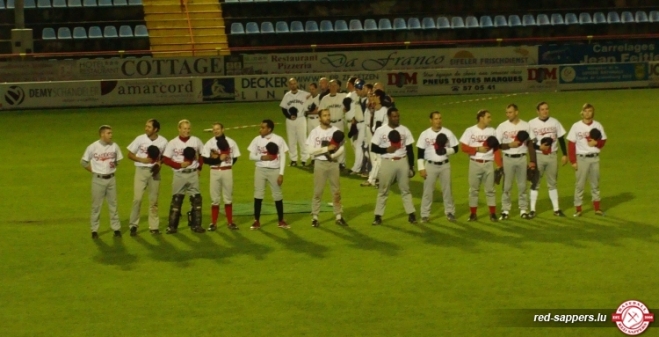 Last exhibtion game before opening day! (Preview)
The Red Sappers return to action this weekend in Nancy to play Nancy Jaguars and Metz Cometz. These exhibition games will be their last before opening day on april 14th in Beckerich vs Saarlouis Hornets.



This weekend the Red Sappers will have a few regulars missing like Fermin R and Fermin J but it will feature the debut of Marciak and Alejandro José for the Red Sappers.



Coach Strock is quite excited about the newcomers and hopes that their experience will be useful to the team.



Check back on our website or facebook for the result or come support us at the game in Nancy this Easter Sunday. Go Sapp's Go!!