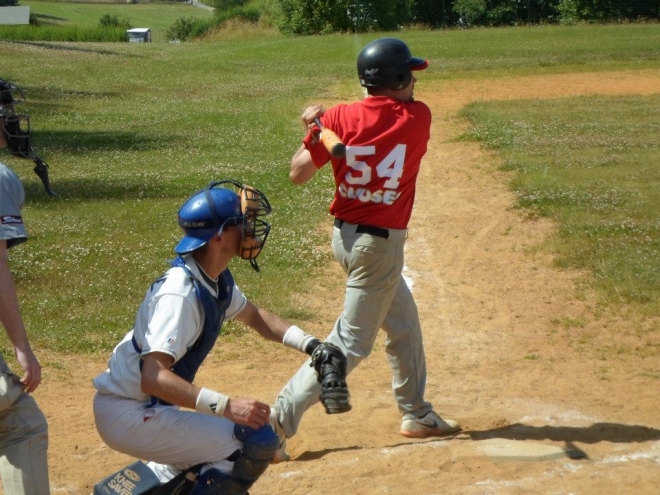 RED SAPPERS FULL THROTTLE!!
The Red Sappers played against the 2nd team of beckerich this afternoon, and won in a clear manner, 18-4.



Behind a solid defense and consistent pitching from Charel Strock, the Red Sappers took a commanding 7-0 lead in the second inning, and never relinquished control of the match after that. Congratulations to Milan Mari?ak for his first grand slam, one of his 2 homeruns of the afternoon, Fernando Peña for his two homeruns, and to José Miguel Fermín and Juan Godoy respectively for their homeruns. Congratulations are in order for Chris Roderes, who collected 2hits, an rbi and scored a run.



Next game: sunday 29th of june in beckerich at 12pm for a very important doubleheader against kaiserslautern. Come support the Red Sappers !!!