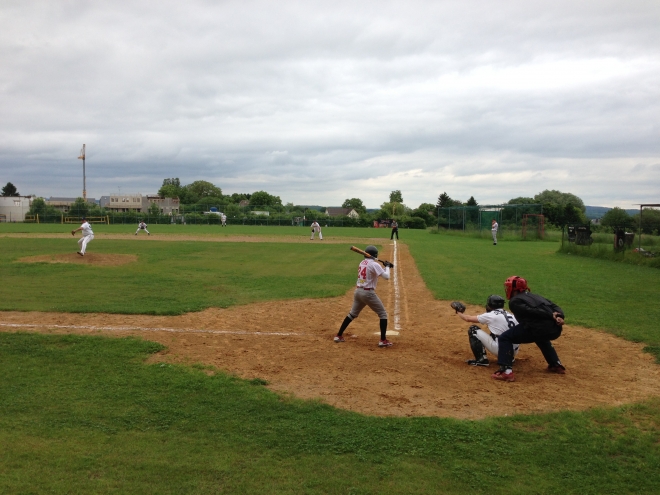 Red Sappers suffer heartbreaking loss!
The Red Sappers suffer heartbreaking loss against their rival Beckerich Hedgehogs. Last night the last two seasons finalists played a breathtaking game.



It was tight until the end as the Red Sappers started off with a solo Home Run by Pena at the top of the first inning. In the bottom of the first inning the Hedgehogs would score 2 runs. After 4 innings the score was tied at 4!



Manager Strock chose to change the pitcher after a very good start by Nickels, but Pena surrendered a two run Home Run to Godoy at the bottom of the 5th inning making the score 6-4. Pena was sharp after that Home run keeping the score that way until the top of the 7th.



Since a BSFL game is played in 7 innings the sappers needed to score twice, Nickels started the inning off with a base hit against H's Closer Godoy, stole second and eventually scored on a wild pitch making it a one run game. The Sappers had the tying run at second base but eventually the runner got tagged out at third base ending the Sappers hopes to tie the game.



It was a frustrating loss in a great team effort. Can the Sappers end the Hedgehogs winning streak on June 26th at 7pm in Beckerich???