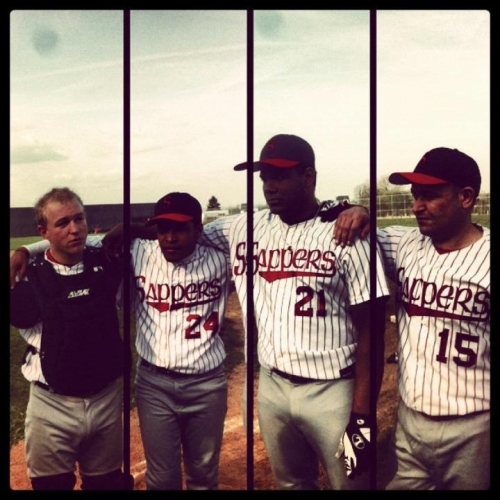 Road to the finals!
This weekend the Red Sappers will face the Diekirch Phoenix in a Double header. The game will probably be played at the baseball field in Beckerich, playball will be at 10 am.



One of those games will be counting for the luxembourgish championship and the other one for the german championship. The most important game is the one of the luxembourgish championship, if the RS win they will be qualified for this years finals vs Beckerich. In case of a loss the RS have to face Diekirch again for a deciding game later this month.



A lot at stake this weekend, RS has to play without Nickels who left them for his studies in America. We wish him best of luck!



Go Sappers Go!