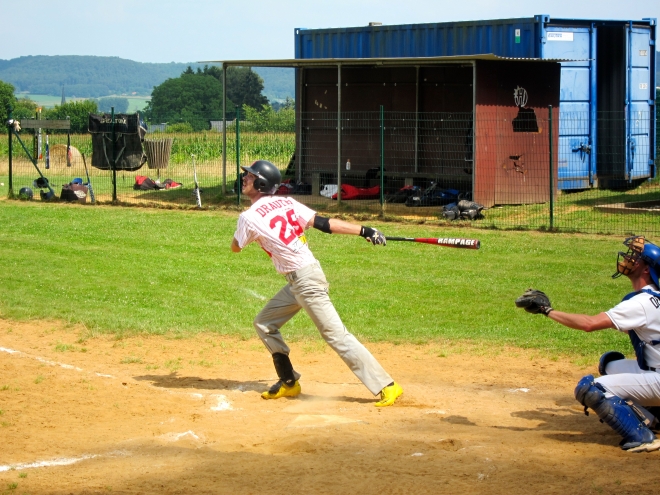 Sappers beat H's 2!
The Sappers won 12-4 on sunday afternoon against the Beckerich Hedgehogs. Godoy was the starting pitcher of the game for the sappers and he would run in to trouble early, allowing the Hedgehogs to take a 4-2 lead after 4 innings.

But in the bottom of the 5th Gomes (starting pitcher for the H's) would allow two solo shots by Fermin J. and Pena to tie up the game. Subsequently the hedgehogs changed their pitcher and Gomes was relieved by Weinandt. The sappers would not look back and score a few more runs in the bottom of the 5h.

Godoy, who pitched a complete game would shut out the Hedgehogs after his early troubles. Final score of the game 12-4!