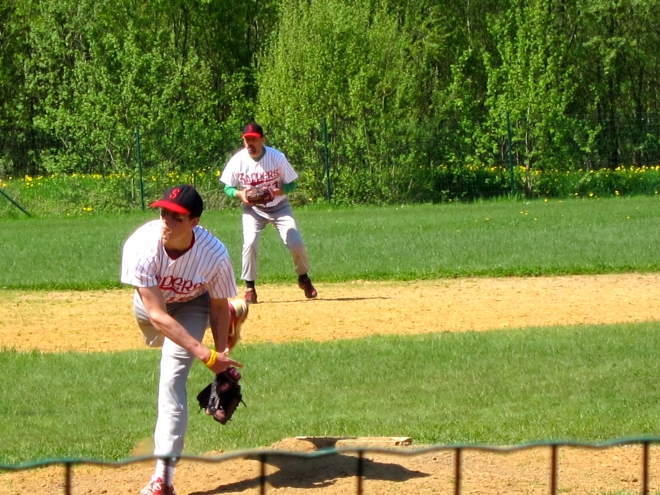 SAPPERS GO LONG BALL!
The Red Sappers won this saturday afternoon their 4th game in as many games. They remain unbeaten in the SWBSV Landesliga while beating Diekirch Phoenix 18-7 after 7 innings.



The ballgame was decided by the long ball. The Sappers hit 4 Home Runs in this game, Nickels hit 2 Home Runs including a game tying grand slam in the bottom of the third, the score was then 5-5, Fermin R. added a Home Run his second of the year as well as Martinez, his second of the year.



The game didn't start so well as the Phoenix jumped to an early 5-1 lead but the Red Sappers would come back thanks to the aforementioned grand slam by Nickels and his pitching which was dominant as he allowed 2 runs over 4 innings and 1/3rd. Nickels was the story of the game as he did it defensively as well as offensively, going 3-5 with 2 Home Runs and 6 RBI's.



The Sappers hope that they can keep going like this! Go Sapp's Go!



Next game: Red Sappers @ St. Ingbert at 2pm at the Wallerfeld!