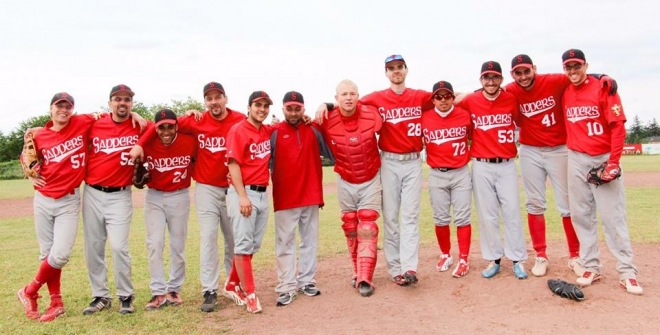 Sappers looking for third consecutive title !
This upcoming weekend the Sappers will try to win the third consecutive national title as they will face the Beckerich Hedgehogs in a doubleheader in Beckerich on Saturday. First pitch will be at 11 am. In case of a rainout the games will take place on sunday at the same time.



After successfully avoiding relegation in the german regional league (Verbandsliga) the Sappers have a chance to win the third national title in Sappers history. The Sappers finished in the german league with a 7-10 record and finish in third place (out of 4 teams). It is true that the Sappers could've a better record but some games didn't go their way this year, losing a few tight games which is part of the game and which proves that the opponents this year were really good (Mainz, Trier and Verbandsliga champion Kaiserslautern).



The Sappers didn't lose a game in the regular season in Luxembourg and wish to continue this way in this best of three series against Beckerich.