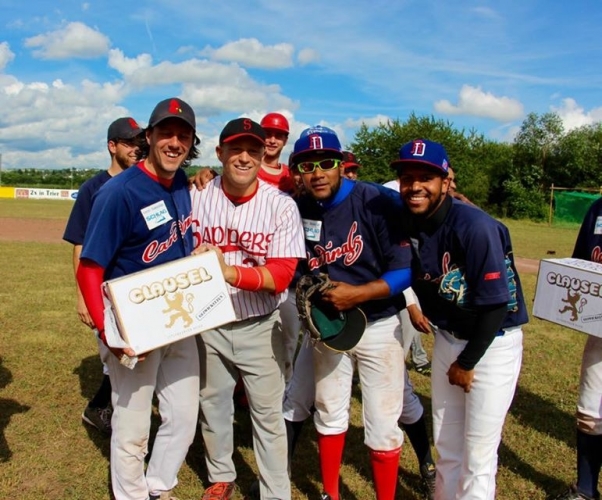 Sappers skid continues!
After dropping two games in kaiserslautern two weeks ago, the sappers dropped another two games in trier last weekend putting them in a dangerous situation. The sappers are now last with a 6-9 record with 3 games to play while trier has a 6-8 record with 4 to play. A few weeks ago the sappers were in second place and in a matter of 2 weeks they find themselves in last place. The sappers now have a 6 week break before playing against mainz on august 16th and a doubleheader against mainz on september 6th. Those three games will be played in trier.



Here is the summary of last weekends double header in trier.



The first game of the doubleheader in trier was more of a blowout where the cardinals could have closed out the game at several moments but the sappers always stuck around to play 7 innings. In the absence of Godoy, Strock C started the game and he was not very sharp. He would allow many base runners on walks and hits. But after a while he managed to settle down but the cardinals kept scoring constantly. Final score 16-7 in favor of the cardinals.



Manager Plechatsch of the cardinals made a very interesting decision in starting Fei the first game and Mertz in the second. Everybody expected a tight ballgame in a Pena - Mertz matchup but both ran in to trouble. The cardinals offense was on fire and the ball kept on finding holes instead of gloves. That game was a lot closer but each time the sappers were about to tie the ballgame the cardinals would answer with another strong offensive inning. Final score 12-9.



Since it was the last time for this season the sappers faced the cardinals, the sappers gifted them clausel beer in order to say thanks for the fact that the sappers are allowed to play their home games in trier this season! It was a very good moment where everybody appreciated the gesture.



We hope the sappers bounce back in august and will be able to get out of last place!