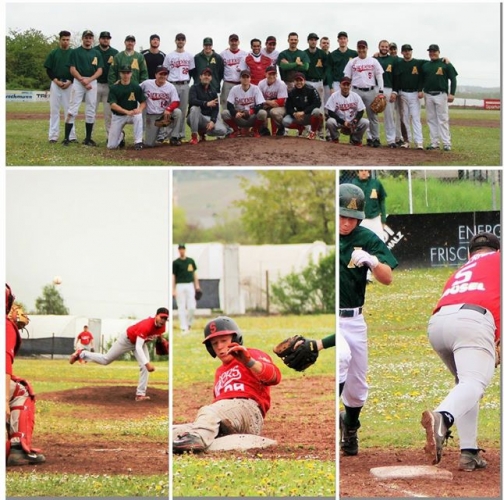 Sappers take one before rain out!
The forecast for the double header against mainz was not good, it was a miracle they got to play at least one game. Under constant rain fall, the umpires decided at the top of the second inning of the second game to interrupt the game. Score at that point was 2-2. The home plate area and the mound were in deplorable conditions.



Game 1:



Pena started that game and was sharp. He was keeping the A's batters off balance and would only allow 6 runs. He also struck 6 batters out while allowing 5 hits. He picked up his second win of the season. The Sappers offense recorded 12 hits and 9 walks. They got on base constantly which kept the line moving thus giving Pena plenty of run support. Strock D. had another 4 hit game with 3 doubles, his second 4 hit game of the year. Resta made his official debut with the team and had a hit in his first at bat. Final score was 16-6. The team looked better offensively and defensively. After dropping the first three games of the season they seem to be headed in the right direction by winning the last 2. They improved to 2-3 on the season and to third place in the standings.



Game 2: Postponed



Next up: exhibition game against Landstuhl on may 9th in trier and on may 17th double header in mainz.