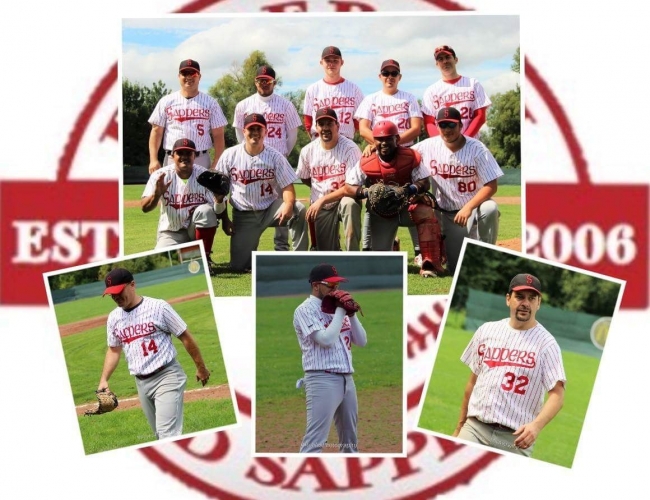 Our three MVP from the second Game against SLS II
Sappers take series against Saarlouis II
After a 18-6 against the Saarlouis Hornets II on 30th of july on their field with an excellent offensive work, the Red Sappers were also victorious in the second Game at the same place between these two teams in the german Verbandsliga Südwest (SWBSV). The result on 5th of August was an 11-0 shutout.



In the first Game, Sam Vagnarelli became Sappers-MVP and in the second one this title was given to not less than three players:



Juan Godoy - 3 Hits and great Pitching

Milan Maricak - 3 Hits

Fernando Peña - 2 Hits



The next Game for the Sappers is a "home game" on sunday, 20th August at 1 p.m. against Beckerich Hedgehogs II on the Bootleggers-Baseballfield in Argancy, Moselle (F).