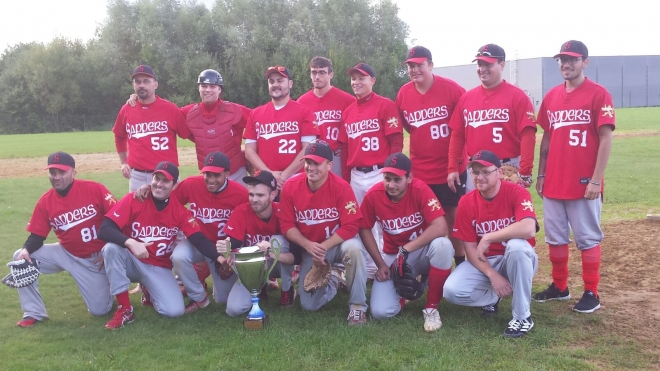 Sappers win 3rd national title!
The red sappers won their third consecutive national title against the beckerich hedgehogs (15-5 and 17-6).



In this best of three series the sappers clearly showed their dominance while hitting several home runs and making good defensive plays.



Godoy pitched the first game over 8 innings and Pena the second game over 8 innings.

The first game was tighter then the second game where the sappers took an early 9-2 lead and those who thought an early mercy rule was needed were mistaken because the hedgehogs starting pitcher weinandt fought back and ended up pitching 8 innings.



The sappers have a few mvp candidates this season and we have to wait for the final stats to determine who has won that accolade!



This was the sappers last game of the season and they hope to continue this way next year.