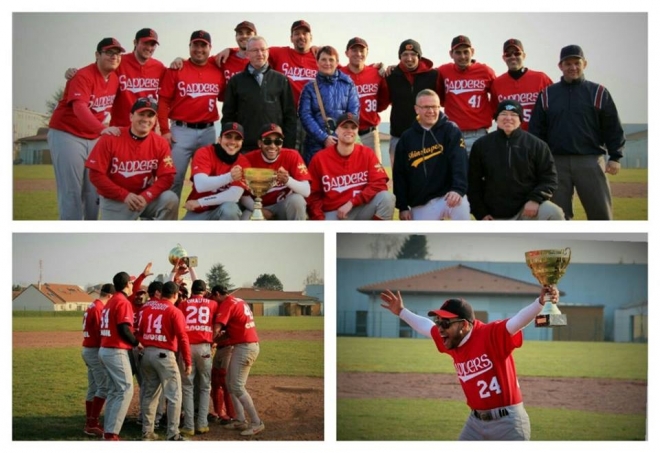 Sappers win first title of the season
Sappers earned their first title of season as they won the preseason tournament in lorraine.



On saturday they finished second in a four team group (argancy, metz, reims and dudelange) with two wins and one loss. Thus qualifing them for the semi finals facing the unbeaten team of Colmar.



In the semi final they beat colmar 4-0. Pena started that game and was very sharp early on not allowing many base runners.

In the final the sappers defeated strasbourg 9-3. The game was quite tight but the sappers batting was very strong against a good starting pitcher. Godoy started the game on the mound and although there was a little bit more traffic, a few defensive plays from strock c and gomes j helped him getting out of trouble. All in all it was a very good weekend and it was very promising to kick off the season!

Next up: next sunday, 3 team meeting in metz (sappers, metz and saarlouis)

Gametime schedule is available on our website!