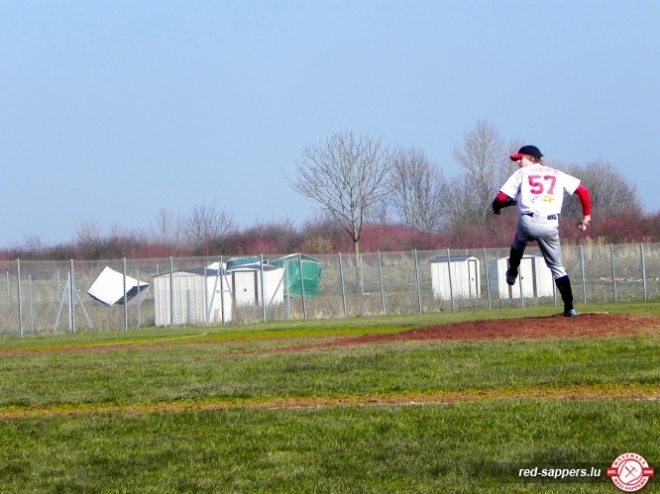 Second team records win and loss!
The Red Sappers 2 won last friday 14-2 their first game ever against Beckerich 2. Valenzuela had 2 Grand Slams with 8 RBIs, Pena had a 3 run HR and Drauth had a 2RBI single.



The Red Sappers 2 lost their last game of the season 15-1 last night against Beckerich Hedgehogs! Over 3 innings the red sappers had no hits and struck out 9 times (!) and had 4 walks. The team will work over the winter to improve this! Starting pitcher of the day Charly Strock pitched 3 innings, allowed 3 hits and 13 (!) walks and had 2 strike outs!

Next game: sunday september 1st red sappers vs saarlouis bous @2pm in beckerich!