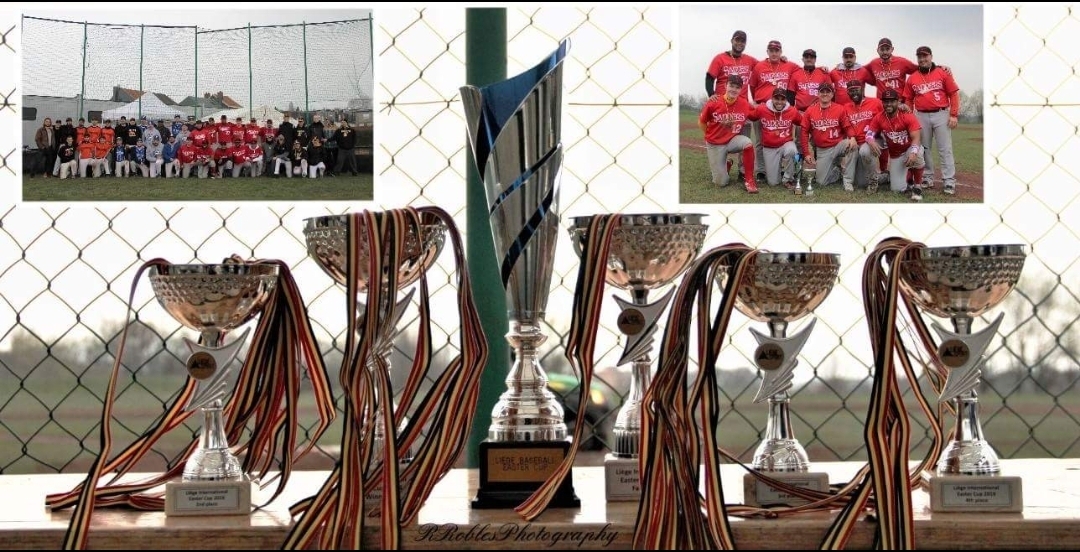 Victorious Easter Weekend in Liège (B)
Although the 2018 Baseball Season is only a few days old, the Red Sappers already earned their first trophy of the year.

On Easter weekend, the International Baseball Cup took place in the belgian city of Liège, where the Guys from Dudelange won every game against their opponents and even the final. In Detail:

Red Sappers vs. Namur Angels (Belgium) 4:2
Red Sappers vs. Strasbourg Outlaws (France) 5:4
Red Sappers vs. Liège Baseball (Belgium) 8:3
The Final: Red Sappers vs. Strasbourg Outlaws 7:5

Mentionable from the final is, that Strasbourg already had a 4:1-lead when the Sappers started their comeback into the game and turned it around.

Sappers-Pitcher Fernando Peña won 3 of 4 and Pitcher Juan Godoy the last game. He also made a Home Run. Chris Roderes secured the win in the first game with a walkoff. Jakcar Valenzuela got 4 extra bases and Frank Lazo 2.

Next event is the first Game of the german SWBSV Verbandsliga against the K-Town Bears on their field at the "Erbsenberg" in Kaiserslautern (D) on sunday, 8th april. First Pitch will be at 12:00h.