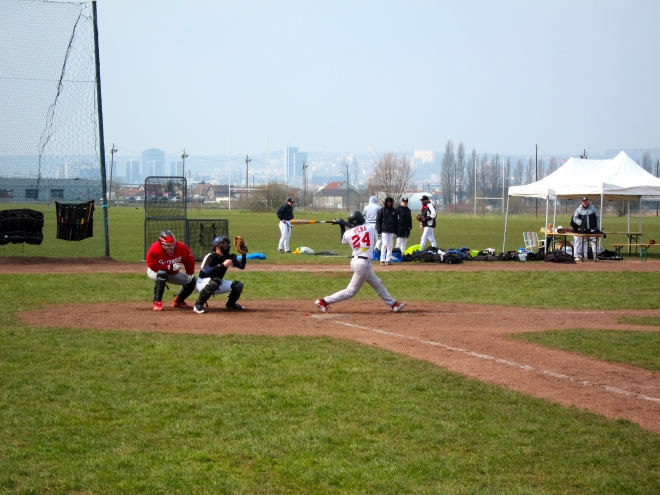 Win and a loss in Nancy!
The Red Sappers lost the first game 8-2 vs Nancy Jaguars on a chilly Easter Sunday and won the second game 13-5.



In the first game Aubry pitched well and gave the Red Sappers a hard time to get anything offensively going. Nickels pitched in that game and the Jaguars might have not scored as much if the Red Sappers would have committed less errors defensively.



In the second game the Red Sappers bats showed up in the bottom of the third while losing 2-0 and they kept the line moving so they scored plenty of runs to secure the win.



Next game: Opening Day in Beckerich April 14th vs Saarlouis Hornets!